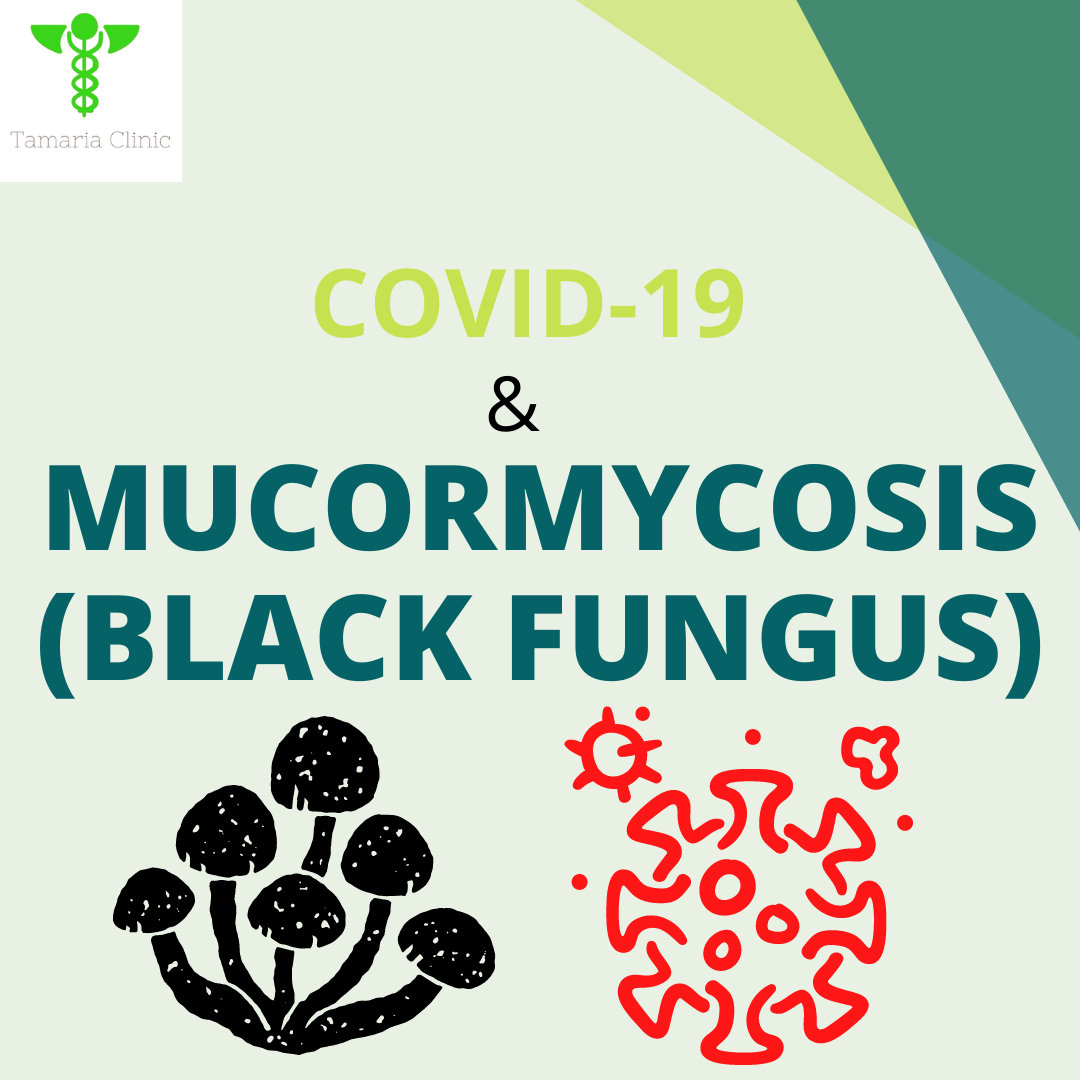 WHAT IS BLACK FUNGUS (MUCORMYCOSIS)?
Mucormycosis, also known as zygomycosis is a type of fungal infection caused by a group of molds known as mucormycetes. It is a rare infection but is a serious one and usually infect those who have compromised immune system either because of any ongoing infection or by medicines that lower the immunity.
The molds live throughout the environment and enter the human body by inhalation while breathing. It can also affect the skin through open wounds. There are five types of mucormycosis seen depending on the organ affected in the human body like Rhinocerebral (affecting sinus and brain), Pulmonary (affecting lungs), Gastrointestinal (affecting gut), Cutaneous (affecting skin), and Disseminated (affecting another body part through blood from the primary site) mucormycosis.
SYMPTOMS OF MUCORMYCOSIS
Symptoms of mucormycosis depend upon the site of infection:
1. RHINOCEREBRAL (affecting sinus and brain) MUCORMYCOSIS- Facial swelling on the side of growth, Nasal or sinus congestion, headache, black growth inside the mouth on the upper side, and fever.
2. PULMONARY (affecting lungs) MUCORMYCOSIS- fever, cough, chest pain, and fever.
3. GASTROINTESTINAL (affecting gut) MUCORMYCOSIS- pain abdomen, nausea, and vomiting. Sometimes bleeding.
4. CUTANEOUS (affecting the skin) MUCORMYCOSIS- black growth at the site of infection, pain, redness, swelling, etc.
5. DISSEMINATED (affecting another body part through blood from the primary site) MUCORMYCOSIS: it usually occurs in already sick patients and symptoms appear at multiple sites.
WHO ARE AT RISK?
Patients who have:
1. Uncontrolled diabetes
2. Patients who are on immunosuppressants.
3. Prolonged hospital stay
4. Those who have compromised immune system.
COVID-19 AND BLACK FUNGUS
Black fungus is arising as a complication of covid-19 infection and is affecting a lot of patients. Prolonged hospital stays, weak immunity is exposing the patients more to the infection as they become vulnerable. Patients are showing various symptoms varying from sinusitis, nasal congestion, headache, cough, fever, chest tightness, black growth on the upper wall of mouth, disorientation to other severe symptoms as well.
HOW TO PREVENT MUCORMYCOSIS (BLACK FUNGUS)?
1. Maintain personal hygiene (take a bath every day or do sponging if you can't take a bath
2. Wear a face mask or shield so that you don't inhale the molds from the environment.
3. Take a proper diet to ensure good immunity.